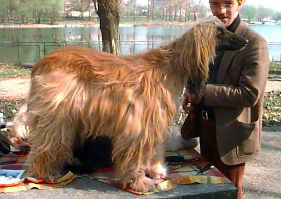 RCh. Warta Afshad de Kadesh
"AFSHAD"
Photo of Afshad, in CAC show in Veteran Class, April 1998.
Owner: Viorel Chirila & Black Muzzle kennel
Afshad is our foundation bitch; she is proud mother of two litters,
the first one was sired by RCH Adam Lovely Baby and the second one
by our RJCH Avant Garde de Evil "Bubu".